Richie Stanaway 'devastated' if he loses Tickford Supercars seat – Supercars
[ad_1]

Richie Stanaway says he would be devastated to lose his place on the Supercars grid for 2019, amid speculation about Tickford's plans.
The GP2 and GP3 race-winner, and former Aston Martin factory GT driver, has only had one top-10 finish in his rookie Supercars season.
His Tickford Ford team is undergoing changes, with 2015 champion Mark Winterbottom leaving after 13 years and one of the team's four Racing Entitlements Contracts being relinquished.
While technically contracted for another year, Stanaway acknowledged a strong finish to 2018 could make his '19 season more secure given doubts over his future.
He said he would "be devastated" if he was out of Supercars after just one full year.
"It's what I've always wanted to do," Stanaway said.
"I know it's been a tough season, but I'd like to think I'm good enough if I'm given the right opportunity and have the right people around me, which obviously takes time.
"Obviously if it [losing his seat] happens I'll be pretty disappointed, but I haven't had to think about it at this stage.
"I just feel like I haven't had a fast car under me, for whatever reason. I know that there's still a bit left in me, but a lot of it has been in the car.
"I'm just getting better, we had a pretty bad run through the enduros, but it just takes time in this sport I think."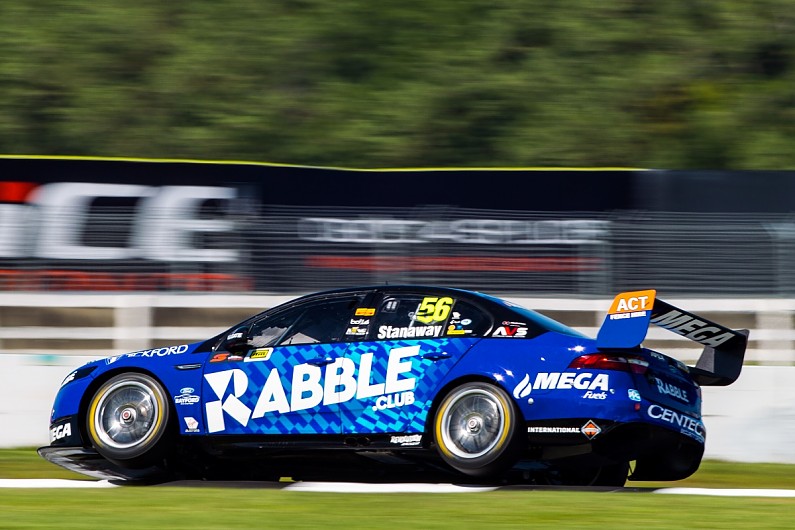 Tickford boss Tim Edwards would not comment on Stanaway's 2019 prospects beyond saying "we've got an agreement in place with Richie for next year".
He admitted that the 26-year-old New Zealander's struggles had been confusing.
"It is perplexing to us, just as it is to people on the outside," Edwards said.
"Richie is perplexed too. He hasn't forgotten how to drive. And we don't think he's forgotten how to drive.
"But it just seems that anything that can go wrong, goes wrong, whether it's accidents, whether it's getting involved in other people's issues.
"The problem is when you qualify towards the back, you're on the back foot and you're racing out of kilter.
"To be fair, we haven't given him the best car this year.
"That hasn't helped Richie's case. In some instances our whole group has been in the back half of the field.
"In saying that, when we have started finding our feet he's still struggled a little bit."
Although Tickford has returned one of its four RECs – which are required for each entry – the team is refusing to confirm that it will only run three cars in 2019.
An increased involvement in the 23Red Racing entry appears to only be a race-weekend prospect, but opens the door for a return to four cars could a late REC deal be struck.
Tickford has fielded Chaz Mostert and Cameron Waters alongside Stanaway and Winterbottom this season, with Mostert and endurance co-driver James Moffat's win in leg one of the Gold Coast 600 in Surfers Paradise its sole victory.
[ad_2]

Source link